David Lynch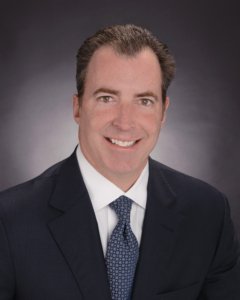 David has spent his career managing private investments and specializes in constructing transactions and businesses that optimize returns while minimizing risk for all parties involved. He is currently a Managing Partner in Core Capital, Winkler Companies and Indeca Crude Express (a crude oil hauling company). David has been involved in a variety of investments that have included institutional capital partners as well as ultra-high net worth individuals.
Ron Yair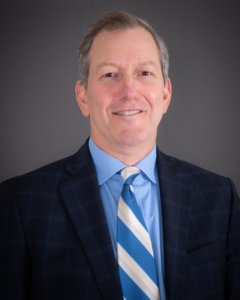 Ron is a banking and finance specialist. Prior to founding Core Protein he worked in the financial services industry, most recently at Deutsche Bank specializing in principal investment of the bank's capital within the special situation group. Prior to Deutsche Bank, Ron ran global trading for total return swaps for Merrill Lynch and traded interest rates and credit derivatives for other very large banks. He is currently a Managing Partner in Core Capital and Winkler Companies concentrating on finding an appropriate environmental solution for water disposal and recycling. Ron believes that water is one of the most precious commodities and should not be taken for granted and we must do all we can to maintain clean and safe drinking water all over the globe.
Evert Hulleman
Evert is an international business consultant and executive, helping clients in Europe and the Americas (mainly in the consumer business, energy & utilities and oil & gas sectors) improve their business operations (incl. mergers & acquisitions and corporate finance). He was active in The Netherlands and the United States of America for the majority of his career, but also was active in Mexico for about 5 years.
Evert was on the advisory board of UniBio for 2 years and Chairman of the Board for another 2 years. He is currently a Managing Director at Grant Thornton LLP.
Robert Orlean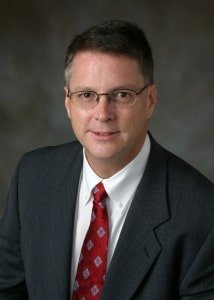 Robert Orlean founded Orlean Technical Solutions in 1998 as a company that specializes in helping its clients to craft compelling strategies and capture dramatic improvements in their projects, services and organizations. Customers include many super-major oil companies, major equipment suppliers, drilling and construction contractors. He has helped this broad range of clients to make their projects highly profitable and effective. Projects range from novel upstream drilling systems through to optimization of downstream specialty chemical plants, and many projects in between, all with focus on value delivery and risk reduction to maximize profitability.
Between 1981 and 1998, Robert worked for Shell Oil Company on a wide range of onshore and offshore design construction projects as an engineer, researcher and manager. His Shell career began in Pipeline Engineering, designing and constructing onshore and offshore pipelines. He then worked in Operations Engineering on a variety of projects on- and offshore in support of on-going operations. Robert was then assigned as a Research Engineer, developing novel methods for installing pipelines in extreme water depths, and in support of Shell's offshore seismic fleet. In 1990 Robert managed Shell's offshore production facilities design and construction group, before transitioning to Well Systems Projects Manager for Shell's flagship Mars deep water production platform.
Robert Orlean is a graduate Mechanical Engineer from the Imperial College London. He is also a Certified Value Specialist and is certified as an Innovation Master by the Invention Machine Corporation.
Henrik Busch – Larsen, Group CEO, Unibio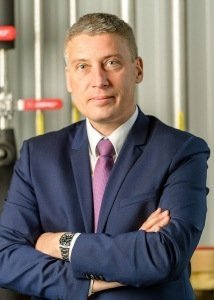 Henrik Busch-Larsen, has been the CEO of Unibio Group since 2012. He has served as an Army Officer, holds a master's degree in international business, and is currently enrolled in an MBA program.
Henrik Busch-Larsen has 10 years of experience working with Unibio both as a board member, sales and marketing director and now CEO. Earlier in his carrier he founded a technology start-up working within applied artificial intelligence, where he made an exit before joining the Unibio team.
His ambition is to build a strong reputable business around the U-Loop® technology and bring Uniprotein®, a bacterial protein to the world market. The main vision for Unibio is to take part in resolving the World's protein scarcity challenge by decoupling protein production from the fluctuating agriculture and stressed fishing industries, and thus freeing up agricultural land for food for humans rather than feed for animals. In 2015 Unibio won the EY Entrepreneur of the Year in the Life Sciences Category.
Telephone number: +4521296974
Primary country: Denmark
Ib Christensen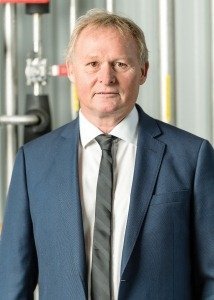 EDUCATION:
1985: M.Sc.Eng degree from the Technical University of Denmark (DTU) in 1983
1987: Industrial researcher (Danish Academy of Technical Sciences). Research project carried out at Danisco Bioteknologi A/S with the Department of Biotechnology (DTU)
1997: Graduate Diploma in Business Administration (HD-U) from the Copenhagen Business School (CBS). The thesis was written at the medico company Dameca, where I provided consulting services for the management team in the formulation of a strategic plan
2010: Lean Six Sigma certification programme at Novo Nordisk following the DMAIC project methodology. All exams passed but no certificate as I got a new job before the end of the control phase
PROFESSIONAL COMPETENCIES:
Product development from idea to production and launch. Key expertise in fermentation and purification but has experience with other pharmaceutical formulations.
Direct and indirect staff management from 2 to 160 employees.
Project management, including the responsibility for a project portfolio of DKK 100m annually in NN, and project manager and project leader on a shared domicile when merging human and veterinary departments in Boehringer Ingelheim.
Quality management, environment and working environment management according to GMP and ISO standards.
Teaching experience, among other as assistant teacher for upper secondary school pupils and fellow students at DTU and one term of teaching of food technologists at the Danish Meat Trade College in Roskilde. Guest teacher at cooking courses.
Lean experience in theory (I did not get certified as black belt in Lean Six Sigma as I got a new job before the end of the control phase) and in practice from Novo Nordisk and Xellia Phamaceuticals.
Jess Dragheim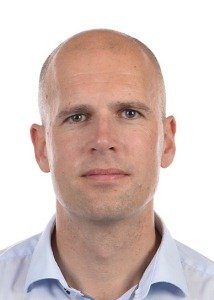 I graduated as Chemical Engineer from DTU in 2002. From 2002 until 2005 I worked for Haldor Topsoe, a Danish Catalyst manufacturer, as a Technical Service Engineer, and Process Designer. From 2005 until 2006 I worked at the Statoil refinery in Kalundborg as a Process Designer. The last 12 years I have worked for Novozymes in different production positions in Denmark and North America. I started as a Fermentation Engineer, after which I move into different management jobs. For the last year I have been director for the solids production area in EMA.
I am very excited for the opportunity to be a part of Unibio and its important quest of bringing sustainable protein production to the market. Unibios technology and products have a huge potential of ensuring enough protein needed to feed a growing world. I am joining Unibio in a very exciting time, where the first full scale production facilities are being commissioned and are looking very much forward to contributing the future success of the company.