Established in 2014 and based in Houston, Texas, Winkler Holdings LLC was formed to provide a complete water management solution for Oil & Gas Operators located in the heart of the Delaware Basin, in Winkler, Loving and Ward Counties in Texas.
Indeca Crude Xpress is a privately owned and operated crude oil hauling company serving the Permian Basin areas of West Texas and Southeastern New Mexico. Indeca uses new trucks and trailers with the latest safety equipment and technology.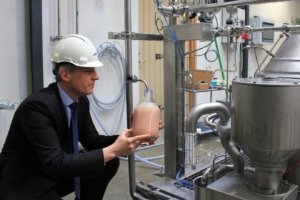 CoreProtein is utilizing proven and patented technology from Unibio www.unibio.dk that enables highly scalable production of protein with a game changing bio-industrial technology that converts methane into a highly concentrated Single Cell Protein.
Our newsletter adds to the Core Capital client and partner experience
In our effort to provide our clients and partners with the best service we possibly can, we constantly read and review many different sources of information and regularly follow the brightest in their field, such as David Rosenberg, whom we know from our days at Merrill Lynch, Dr. Lacy Hunt, John Mauldin whom we have met on multiple occasions and publishes "Thoughts From the Frontline", George Friedman of Strafor, Dr. Gary Shilling, Niall Ferguson and many more. We will provide you with their thoughts and ours.
Sign Up